The Power Of Story Can Transform.
We Know You Want 'RESULTS'
To get the results you need a marketing strategy that attracts & converts clients, and helps you grow your business.
The problem is you're busy and you don't have time to continue running all of your marketing and advertising plus the rest of your business.
You've looked around and it seems there are a lot of people you "could" work with, however, there's no one that really "clicks".
You want someone who will go on the journey with you, someone who's got your back and has fresh ideas based on years of experience who will help your business grow. You're looking for a marketing partner.
That's where we come in. We work with business owners to develop a marketing strategy that will grow their brand, generate leads and make sales.
And it all happens through the StoryBrand Marketing Framework. We bring decades of experience and combine it with the power of story.
"Your Customer Doesn't Want To Hear Another Story, They Want You To Help Them Be The Hero In A Story... Theres!"
James Hannan, co-owner of Results and Co has a true love of the marketing & sales process and this love has permeated through the entire global team.
James says:
"To work here, you need to have an internal drive of finding the best way to get the result our client is looking for. We have a simple mission: Raising up leaders in business so no one is left behind… This mission drives us to ensure we deliver the results our clients are seeking."
Your story is important, but not as important as the story of your customer. There is an almost magical way to present your marketing that becomes hypnotic to your client. It's called STORY! Your customer is looking for someone who understands their frustrations and can solve their problems. The way you show your customers you can do this is best done by "STORY". As StoryBrand Guides and StoryBrand trained staff our whole focus is ensuring you bring the message of your products/service to the market in a way that speaks to your client so that they take the action you want.
Naomi Joy has a simple and yet powerful philosophy. She believes it's about the little things, it's about having an eye for detail and a commitment to ensuring we give the best to our client.
Naomi says:
"Our team is what makes us so special. When a client needs something, we are all in. If there's a tight deadline, it's all hands on deck. You, our client, are everything to us. We want you to know, you're important and we will always give you our best."
Click the link and schedule a time for us to meet via zoom. Let's talk about the goals and needs you have for your business.
A personal and exclusive plan is created to implement the Marketing Framework into your business.
Your message is now clear, your marketing is on point, and your sales are growing as you sleep.
We Will Help You Every Step Of The Way
It's just like having your very own professional marketing team. Imagine being able to say "I will get my marketing team onto that." Soon you can!
You Have A Full Service Agency At Your Fingertip.
There's nothing like having your very own marketing team. You can make a call, request a service and we make it happen.
Marketing Funnels
From SEO, Digital Marketing, Email Campaigns, Website Design, Copywriting... we have it all.
Brand Messaging
Create a clear message for both your internal and external marketing. Speaking the language of your customers.
Strategy & Coaching
Work together to develop a clear marketing strategy, train your staff and grow. Developing Mission Statements and more...
Events & Speaking
Equip and inspire your team. Help them to grab the vision for your business and be ready to take the next step in the journey.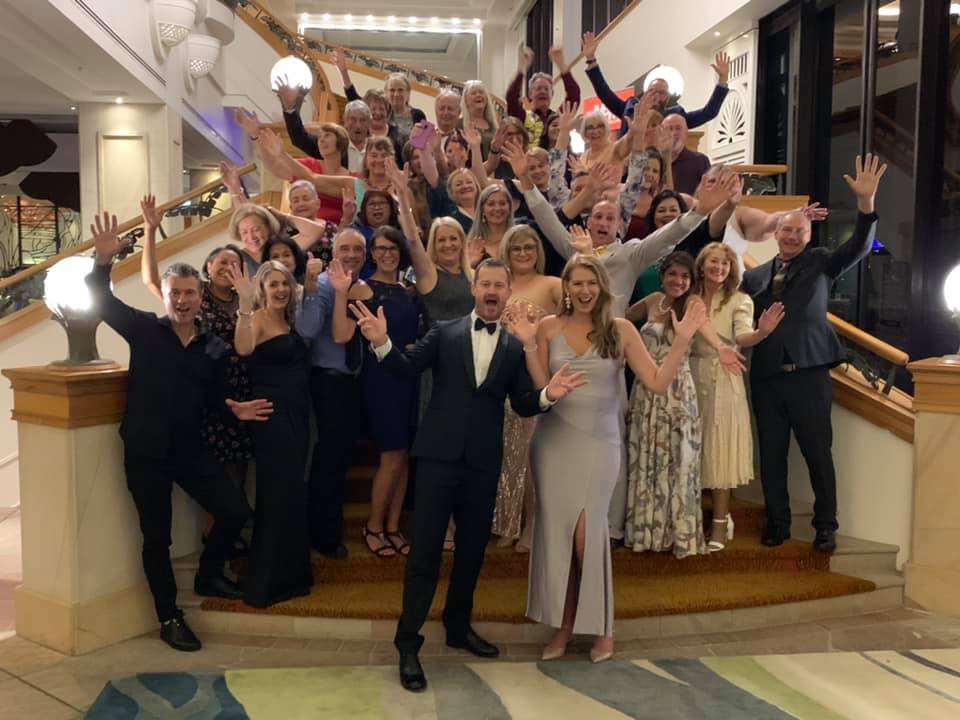 "They always say that time changes things, but you actually have to change them yourself."
our team of experts are here for you
It's time to get your very own marketing team.